Looking to get in touch with nature on your trip? Look no further than Parc de Ciutadella, located on the northeastern edge of Ciutat Vella. In addition its gorgeous greenery, bountiful gardens, and grassy knolls, the historic park also houses a zoo, the Parliament of Catalonia, greenhouses, castles, and Josep Fontserè i Mestre's famous Cascada fountain. Spend less time researching and more time exploring its 70 acres using this handy guide.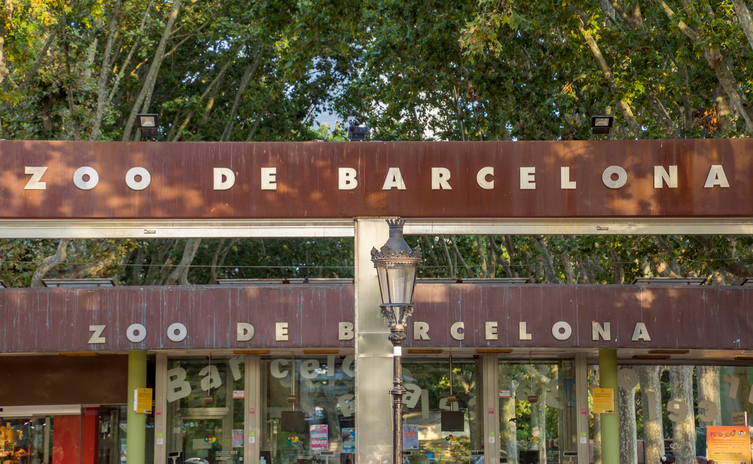 Barcelona Zoo
You can find the Barcelona Zoo located on the southeast side of the park. Hippopotami, giraffes, cheetahs, giant anteaters, red pandas, orangutans, gorillas, and sea lions are found on the premise, along with various plant species. Free activities are also offered, rotating year-round. Some of our favorites include elephant training, penguin feeding, and the observation at the dolphin pavilion. The zoo also makes it part of their mission to take part in conservation and research. Since 2009 they've developed an impressive 108 programs of institutional collaborations and 110 conservation programs for further research. You can find park hours and admission prices here.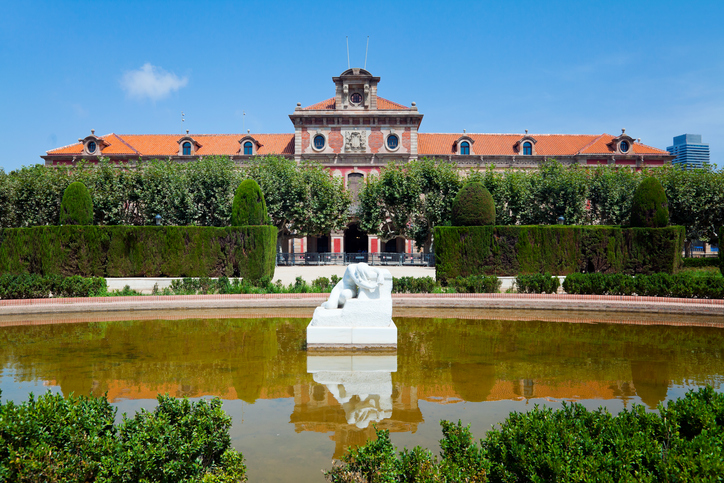 Parliament of Catalonia
Historical Parliament buildings can also be found in the park, including a military arsenal, palace-turned-school, and church. Each structure is hewn of stone quarried from Montjuïc and terracotta tiles in the 18th century. While some of the architecture has been renovated and restored, most preserve the same design elements of their original architect and military engineer, Próspero de Verboom. The buildings are ensconced in lush hedges, fountains, and statue busts, celebrating Barcelona's rich history. For events and visiting hours, you can visit their website here.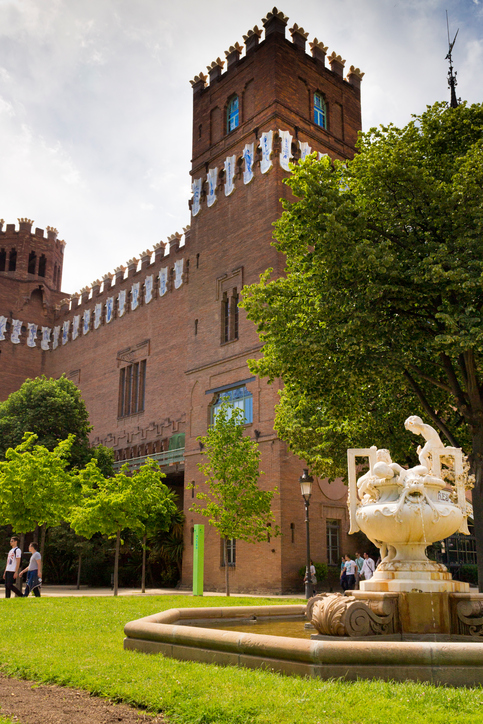 Castell dels Tres Dragons
The Castell dels Tres Dragons (Castle of the Three Dragons), a modernista building constructed by Lluís Domènech i Montaner between 1887 and 1888, can't be missed during your tour of the park. The castle was originally constructed as a café-restaurant for the 1888 Barcelona Universal Exhibition and later housed the Museum of Geology. Now an exemplar of Art Nouveau architecture, the brick-and-iron castle flaunts four towers and a double facade with impressive mosaics, sculptures, shields, and coats of arms. Stop by the castle at the end of Passeig Pujades, close to Arch de Triumph.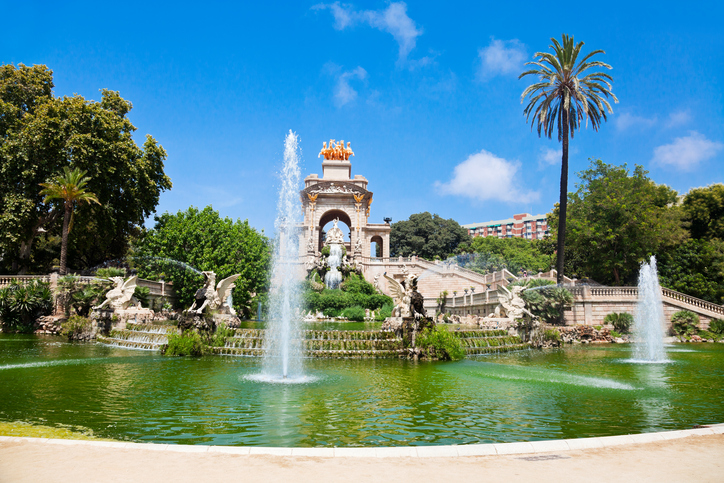 Cascada Fountain
The Cascada Fountain is located at the northern corner of the park across from the lake. It was erected by Josep Fontserè i Mestre and is also rumored to have contributions by Antoni Gaudí, who at that time was still a blossoming student of architecture. Two enormous pincers of crabs serve as stairs for its small podium, leading up to a sculpture of Venus standing on an open clam motif.  Other impressive sculptures and tall fronds surround fountain, making it an ideal spot for picture taking.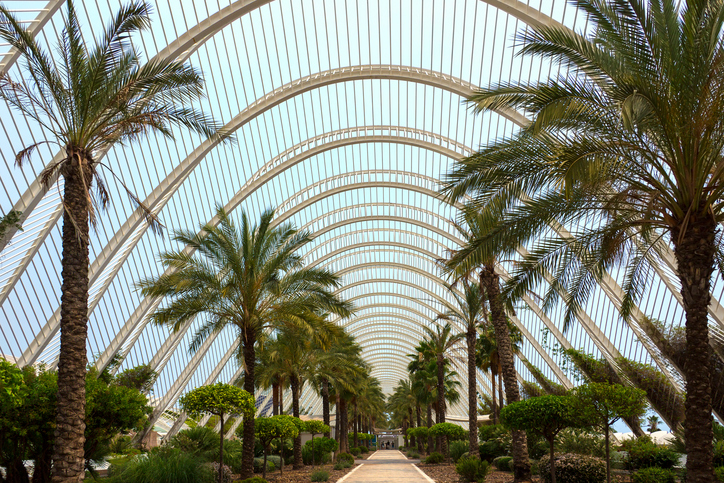 The Umbracle
Originally built for the World Exposition in 1888, the Umbracle, a 128-year-old plant house, is found on the southwest edge of the park alongside Passeig de Picasso. But this isn't your typical run-of-the-mill greenhouse—each species is diverse, stemming from twenty different countries scattered over four continents. Admission to the greenhouse is free, so carve out some time to mosey through or rest on a brass bench within its tropical confines.