Looking for a day trip the whole family will love? Hop aboard the tram on the Funicular de Tibidabo Railway and take a journey to Tibidabo Amusement Park, perched on the summit of Tibidabo mountain—the largest in the Serra de Collserola!
The tram is a ride in itself. As you scale the mountain, you'll pass by lush greenery and a breathtaking panoramic view of the Barcelona skyline and sandy shores below.
Upon entering the park, you'll be greeted with a bevy of unique rides, most of which were built at the turn of the 20th century and remain fully intact.
We especially love the Avió plane, a flight simulator crafted to replicate the first-ever aircraft to fly from Barcelona to Madrid in 1927. It's powered by a self-functioning propeller and juts out on a crane high above the city.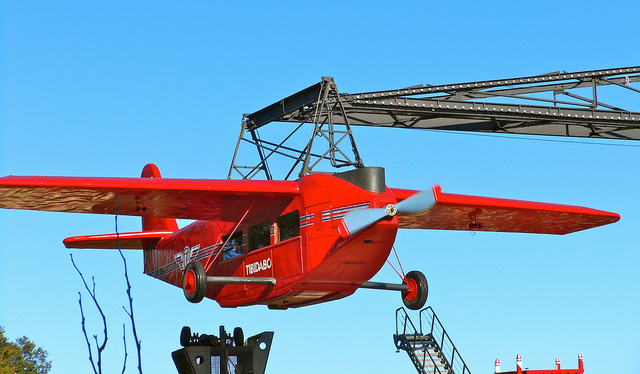 The amusement park's first ride, the Witch's and Wizard's Den, an aerial skyway that soars riders atop the summit of the mountain, is also a special treat. It was revised in 2016 to incorporate modern technology, including holograms, virtual environments, LED lighting, and rear-view projections.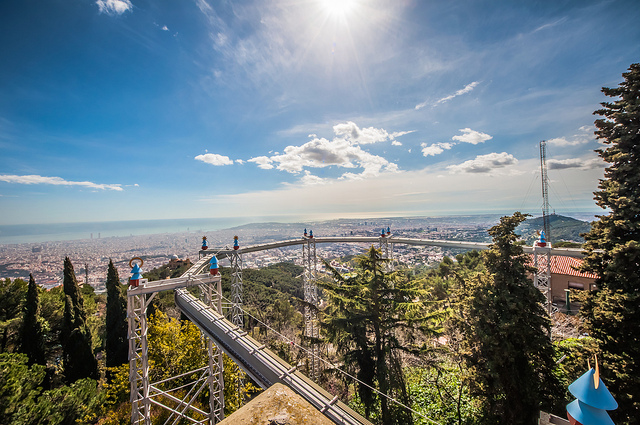 For a more thrilling adventure, take a plunge on the Muntanya Russa Roller Coaster, which reaches speeds up to 50 miles-per-hour, zooming through mountainside treetops.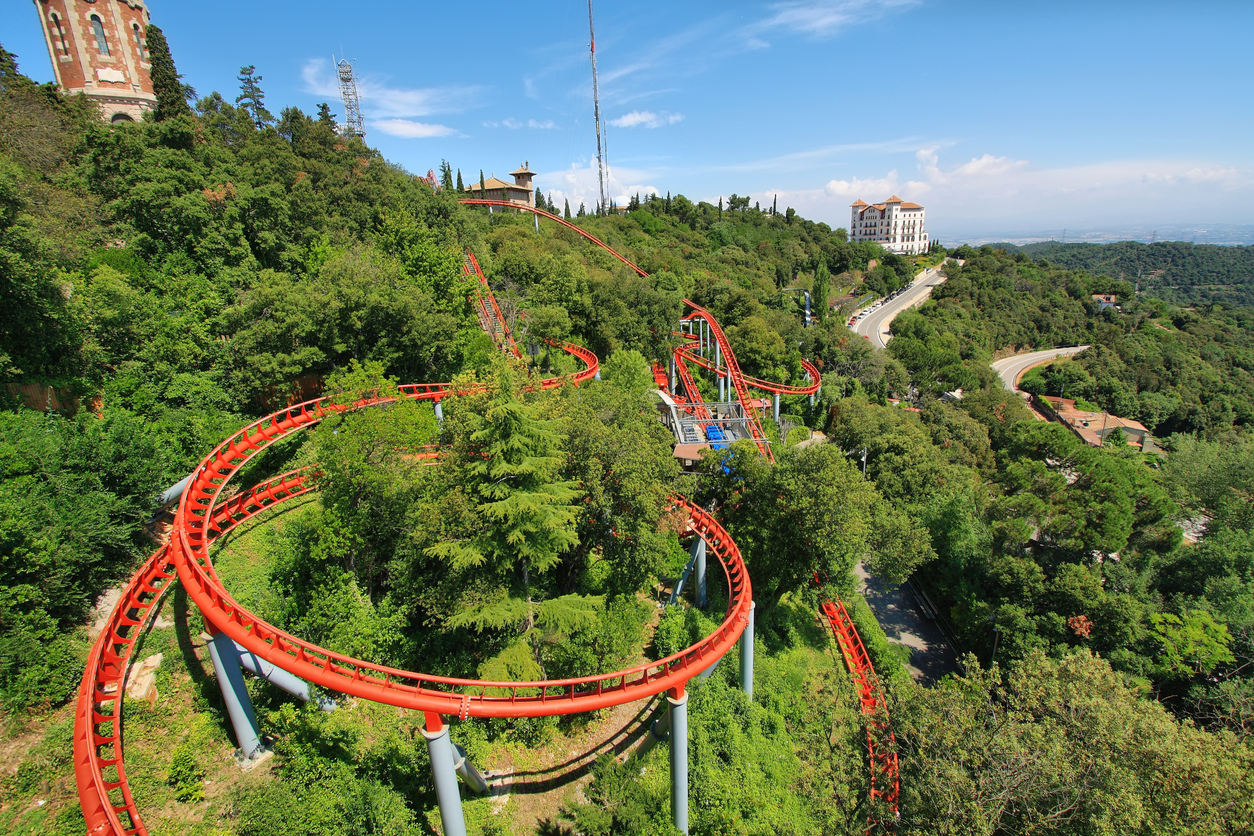 Other fun-packed attractions include a train ride with virtual reality glasses, a colorful ferris wheel, flume, carousel, swinging pirate ship, a dizzying wall of mirrors, and more.
Equal parts history and amusement, there's also an auto museum on site (Tibidabo's Automata Museum) that features more than 40 mechanical figures from the 19th-and-20th century.
Book your trip to Tibidabo today! You can visit their website here for a full list of attractions, hours, and admission prices.